Own A Fast Food Franchise With Charleys
Achieving Your Fast Food Franchise Goals
There are few opportunities as enticing as owning a fast food franchise. The allure of a bustling restaurant, a loyal customer base, and the potential for lucrative returns is hard to resist. But what sets owning a fast food franchise with Charley's Philly Steaks apart? It's the streamlined process that makes this dream more achievable than ever.
Owning a fast food franchise has always been a tantalizing prospect. However, it often comes with complexities that can be overwhelming for aspiring entrepreneurs. From designing menus to sourcing ingredients and implementing efficient operations, the hurdles can seem insurmountable. That's where Charley's Philly Steaks steps in with a game-changing approach.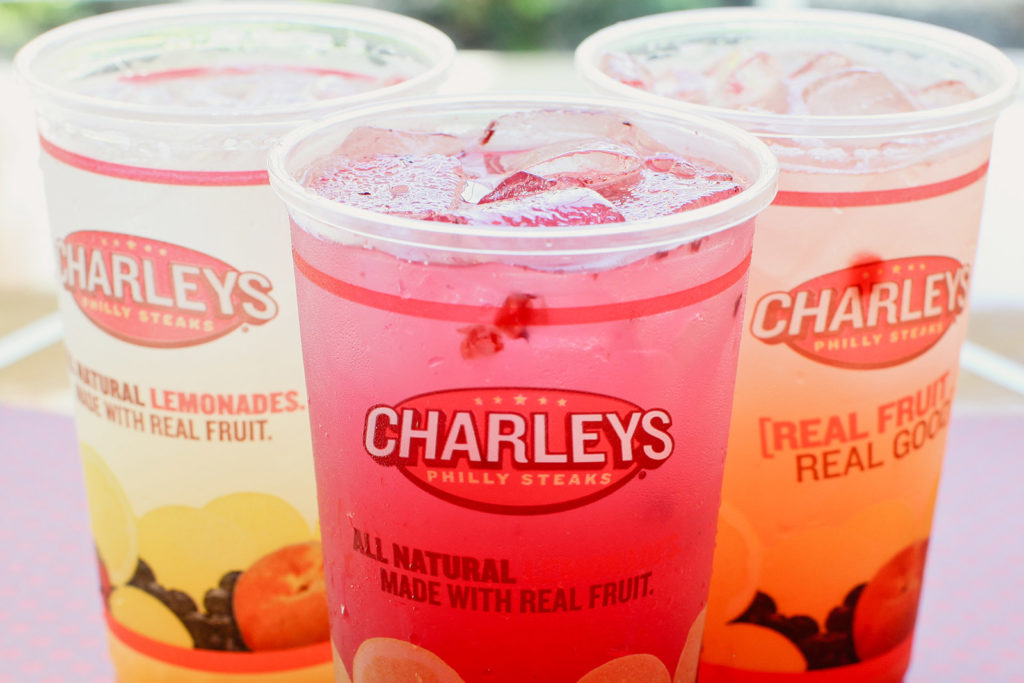 Streamlined Menu
One of the most significant advantages of owning a fast food franchise with Charley's is the streamlined menu. Unlike some fast food chains with sprawling and complex offerings, Charley's focuses on a select range of delicious, high-quality items. This simplicity not only makes it easier to manage, but also ensures that customers know exactly what to expect. From our iconic Philly Cheesesteak to mouthwatering Chicken Teriyaki, our menu simplifies the ordering process while keeping customers coming back for their favorite flavors.
Quality Assurance
Maintaining quality in a fast-paced environment can be a challenge, but Charley's has mastered this art. We prioritize the use of premium ingredients, from our tender steak slices to fresh vegetables and authentic cheeses. This commitment to quality ensures that every bite is a taste sensation, and customers can trust that their favorite Charley's Cheesesteak will be consistently delicious, whether they're in New York or California.
Operational Efficiency
Running a fast food franchise can be a logistical puzzle, but Charley's provides you with the pieces you need to thrive. We offer comprehensive training and support, guiding you through everything from site selection to daily operations. Our time-tested systems and procedures simplify the management of your franchise, allowing you to focus on what matters most: serving great food and satisfying customers.
The Charley's Difference in Action
To illustrate how this streamlined approach works in practice, let's take a closer look at a day in the life of a Charley's fast food franchise owner:
Efficient Staff Training: Charley's provides you with the tools and training you need to build a capable team. Our training programs are designed to get your staff up to speed quickly, ensuring smooth operations from day one.
Inventory Management: We simplify inventory management by offering a manageable range of ingredients. You'll always have what you need, minimizing waste and maximizing profit potential.
Customer Experience: With a simplified menu, customers can place their orders quickly and easily. This means shorter wait times and happier customers, which can lead to repeat business.
Marketing Support: Charley's offers marketing support to help you reach your target audience effectively. Our established brand recognition can give your franchise a competitive edge in your local market.
Invest in a Fast Food Franchise with Charleys
Investing in the Charleys Philly Steaks franchise opportunity offers a simplified, streamlined process. We've eliminated the guesswork and complexities that often accompany fast food ventures, making it easier than ever to own a thriving fast food franchise.
Are you ready to embark on a journey into the world of fast food franchising with Charleys? Take the first step by visiting our research pages here to learn more about this exciting opportunity. Ready to start a conversation about franchising? Fill out our form here to get in touch with our franchise team. We look forward to hearing from you!