What is Charleys Philly Steaks Franchise?
Iconic Philly cheesesteak franchise is ready for national expansion
When Charley Shin opened the first Charleys Philly Steaks location in 1986 directly across from the Ohio State University campus, he had no idea that three decades later his brand would become the largest cheesesteak franchise in the world.
Today, Charleys is not only the largest cheesesteak franchise in the world, it is also one of the fastest growing franchise systems in the QSR and Fast Casual segments.
"At the time, no one really knew what Philly cheesesteaks were – I just knew that I loved them and I believed they would be a hit," Shin says. "Today, everyone knows what Philly cheesesteaks are and we have millions of people who love our food. It all really started with a dream that I had, and now that dream continues every time a new franchise owner comes on board. It's such a rewarding experience to be able to help entrepreneurs do well for themselves – it makes their families stronger, their communities stronger, and that's what this brand is all about."
In 2022, Charleys Philly Steaks is a stronger brand than ever before, with more than 700 locations in more than 17 countries around the world.
We Deliver a Philly Cheesesteak Experience That Can't Be Beat
Charleys Philly Steaks offers something completely unique in the QSR and Fast Casual industries. We offer delicious, made-to-order food that is affordable without sacrificing quality. This is why, after more than 35 years in business, Charleys has grown to over 700 locations around the world.
And we're still growing. In fact, while cheesesteaks and wings are two of the most popular food items, they are still vastly under-represented in a landscape that is saturated with Deli Subs, burgers, pizza and Mexican food. This means that there is ample opportunity for entrepreneurs to own a business that immediately stands out in their communities.
Our 35+ years of experience in franchising means that we have significant experience in helping our franchise owners select successful locations. This is why we have developed several restaurant models to offer our franchise owners flexibility and versatility. Our business model can work in freestanding units with drive-thrus, end caps, in-line locations in strip malls, food courts in malls and airports, as well as non-traditional locations such as travel plazas, office complexes and co-branding opportunities in convenience and gas station locations. Our proven site selection process is an ingredient to our success pie and  why we're the largest cheesesteak franchise in the world.
"I tell our franchisees that the only thing they need to do is remember three words: make customers happy," Shin says. "Customer service is the most important aspect of owning a restaurant – and if you deliver both good food and good service, they will come back."
"Charleys is the best franchise! We receive so much support and guidance!"
We've Added Wings & Third-Party Delivery to Drive Sales
To make Charleys Philly Steaks more of a destination, we've recently added wings to our menu. By keeping our menu limited to wings, cheesesteaks and fries, our business model is simple to operate and that makes us an easy brand for customers to connect with for lunch and dinner.
"Adding wings to our menu has been a key driver in same-store sales," Shin says. "We want to broaden our appeal and increase customer frequency. It's made us a much stronger brand as a result."
Another key driver in same-store sales growth is adding third-party delivery to our restaurants. One of the silver linings of the recent pandemic is that consumers completely embraced third-party delivery, and now getting food delivered to our homes and offices is a part of daily life for millions of people. 
For this reason, it's becoming one of the most important revenue streams for the QSR industry. According to Business of Apps, mobile delivery is expected to reach $43 billion by 2025.
"We look at all the trends, and we know that more people are ordering food from their couches than ever before," Shin says. "We live in a Netflix culture now, and we're evolving to stay ahead of what the customer wants."
You Don't Need to Know to How to Make a Cheesesteak to Qualify
In fact, the majority of our franchise owners came to us with zero experience in the restaurant industry before joining our franchise family. When you franchise with Charleys Philly Steaks, you will have the full support of the world's largest cheesesteak franchise behind you, and we've developed a comprehensive training and support platform designed to help you master our business model from the moment you sign your franchise agreement.
Here is what we will help you with:
Real estate and site selection

Initial training

Ongoing support, including performance coaching

Marketing support

Operational support

Securing low food costs

Ongoing business development

And much, much more!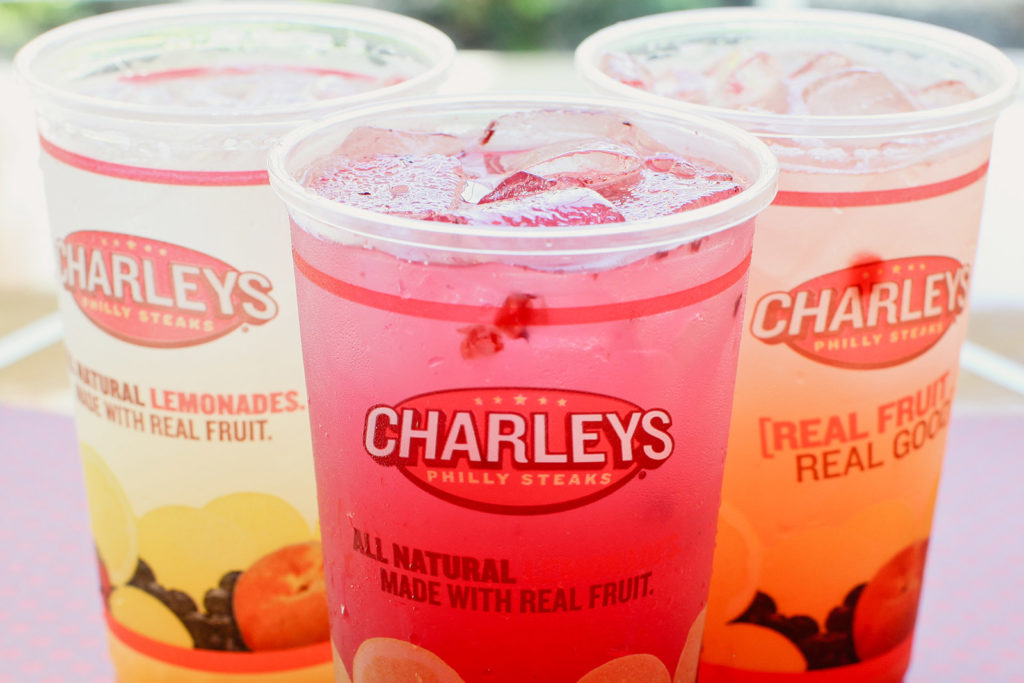 "Our only priority is to ensure that our franchisees are profitable," Shin says. "We have developed a strong culture of support that helps our franchisees in every aspect of running their businesses, and we're enormously proud of their achievements. We can't wait to welcome more entrepreneurs into our franchise family as we continue to expand across the United States."
"I migrated to the United States of America, the land of opportunities. For a better life and a better future. I fell in love with the idea that I could achieve any goal I set, as long as I work hard for it. I was then introduced to Hartz Chicken. I ran it successfully for ten years. I was then recommended to try out a donut shop. It went well, although I did not like getting up so early every day. So, I decided to look for something new, something different, something that I don't have to get up early for, every single day. That's when my good friend Bruce Kim, introduced me to this amazing franchise called "Charley's Philly Steaks". I strongly believe that with the right location, this franchise could prove to be very successful. I  wouldn't have joined Charley's if I didn't believe in its potential."
Ready to Invest in a Charleys franchise?
For in-depth details about the Charleys Philly Steaks franchise opportunity, download our Free Franchise Opportunity Report. You also can learn more by visiting our research pages.