Charleys', Leader of Philly Cheesesteak Franchises, Innovative Mobile App Captures Industry Attention
Launch of new tech and rewards program follows Charleys Philly Steaks recent upgrades to online ordering platform
Leader of philly cheesesteak franchises recently launched its new mobile app in partnership with Punchh and it is gaining the attention of industry experts. The app-based loyalty program provides a platform for customers to place orders on-the-go, and earn and redeem rewards.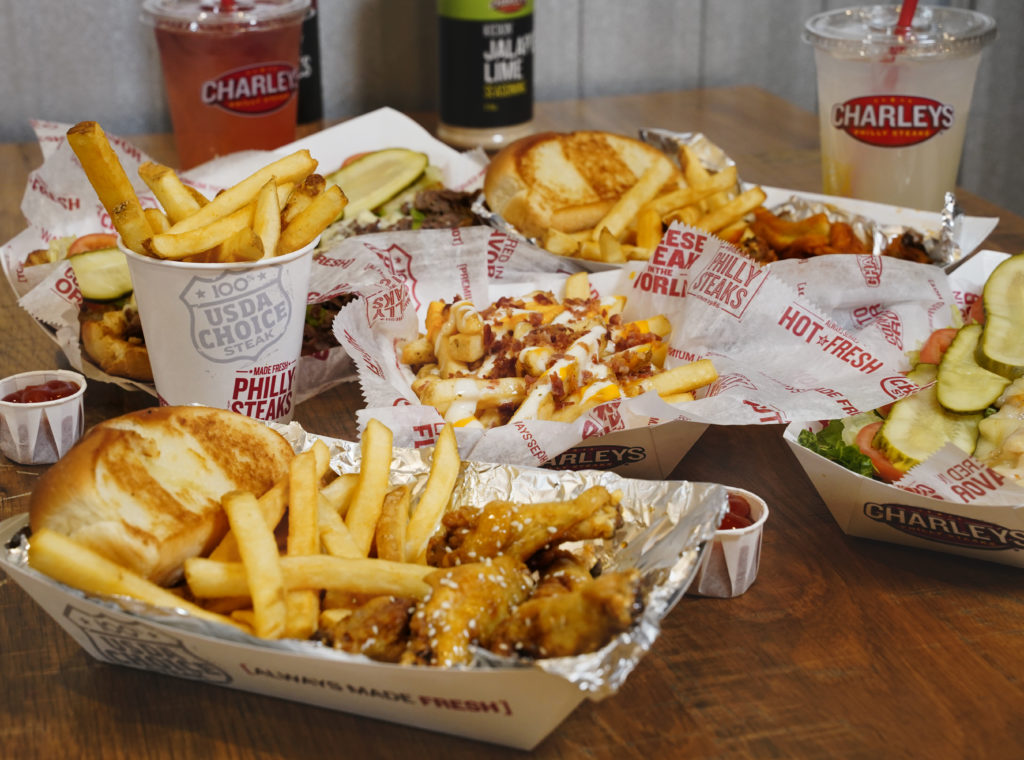 According to yahoo! finance, "The brand anticipates these digital initiatives will drive customer loyalty and sales by providing new and convenient experiences for Cheesesteak fans."
Made with fresh, quality ingredients, and always grilled-to-order, Charleys is committed to an exceptional standard of customer satisfaction. Our promise for the ultimate guest experience is further enhanced through the addition of our new mobile platforms, along with the additions to our rewards program and our dedication to engaging with our ever-expanding base of loyal customers.
"The brand is serious about improving all aspects of the guest experience," says Brian Hipsher, Chief Marketing Officer for Charleys Philly Steaks, in an interview with yahoo! finance. Our new app and online ordering platform are just the beginning. Our fans and franchisees will absolutely love this new program. Who doesn't want to be rewarded for their loyalty?"
Click here to read the yahoo! finance article in full.
Our new initiatives were also highlighted in the popular Leaders in Customer Loyalty podcast.
"Powered by Punchh, our new tech, online mobile app, and customer loyalty program is a points-based system with personalized rewards based on customer behavior," Maggie Mackie, Senior Marketing Communications Coordinator, explains on the podcast. "Our goal was to make the guest experience easier. From ordering to the convenience provided by integrating everything into one place. But we also wanted to provide something that allowed customer feedback. Our goal as a business is to always and continually improve our brand."
In 1986, Charleys Philly Steak franchise began its mission to redefine and perfect the Philly Cheesesteak. After more than 30 years in business, we are offering something completely unique in the QSR industry with made-to-order, affordable food. Today, we serve up the most infamous and beloved sandwich on the market in over 630 locations in 47 states and 16 countries in North America, South America, Asia, and Europe.
The reasons why Charleys has established a successful franchise business in the philly cheesesteak franchises category, are the same reasons why entrepreneurs are joining our brand today – they fall in love with the people and mission that surround our food and want to bring that experience to their own community.
"Culture is everything for our brand. While it is easy to get lost in technology, it will always come down to our people," Devyn DeMatteo, Marketing Manager, explains on the podcast. "The culture we create is driving our loyalty and helping everyone understand our company values."
To listen to our feature on the Leaders in Customer Loyalty podcast, click here.
Are you ready to invest in a Charleys franchise?
For in-depth details about the Charleys Philly Steaks franchise opportunity, download our Free Franchise Opportunity Report. You also can learn more by visiting our research pages.